Talks
Talks on creative coding, machine learning, interaction design, digital art and ethics.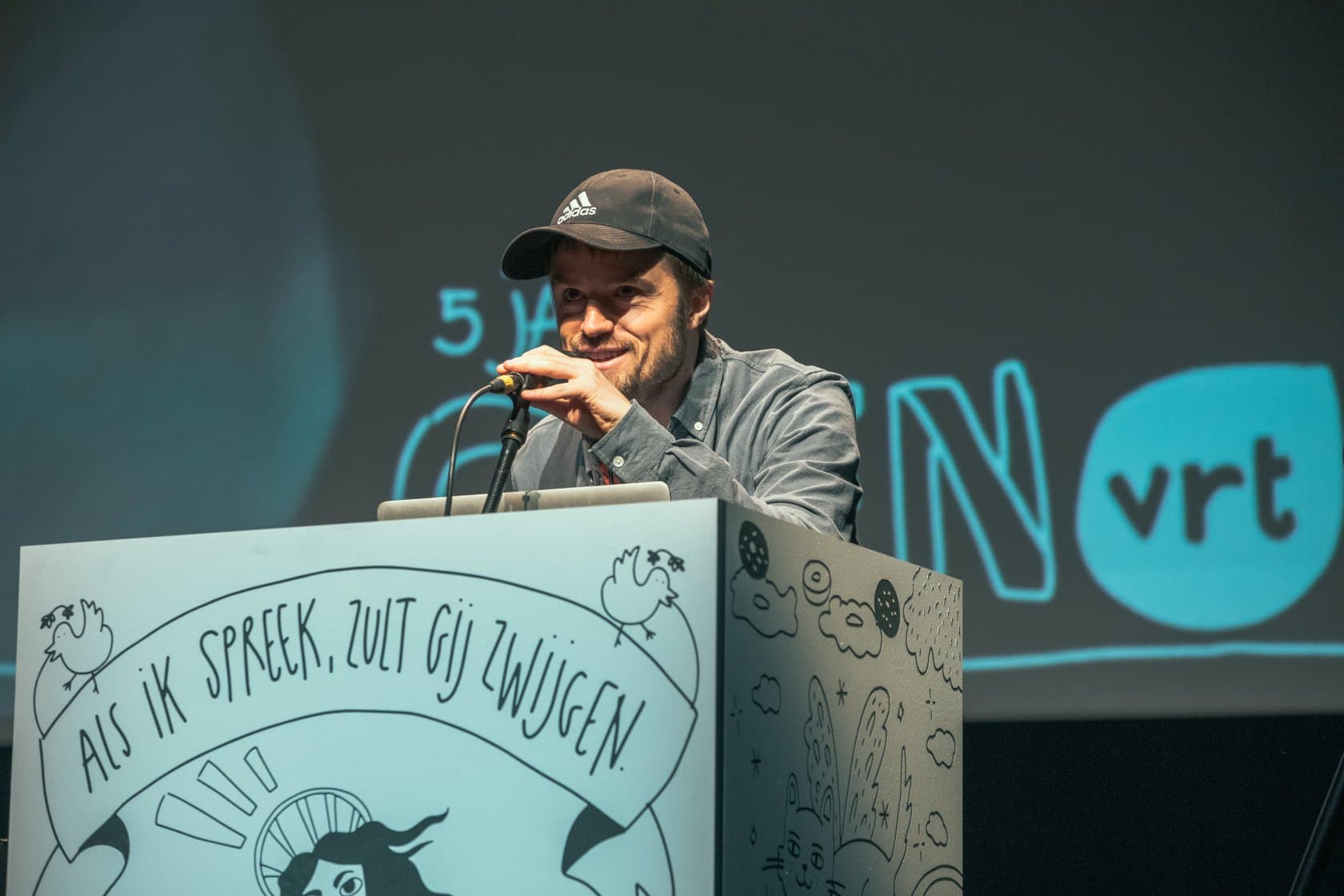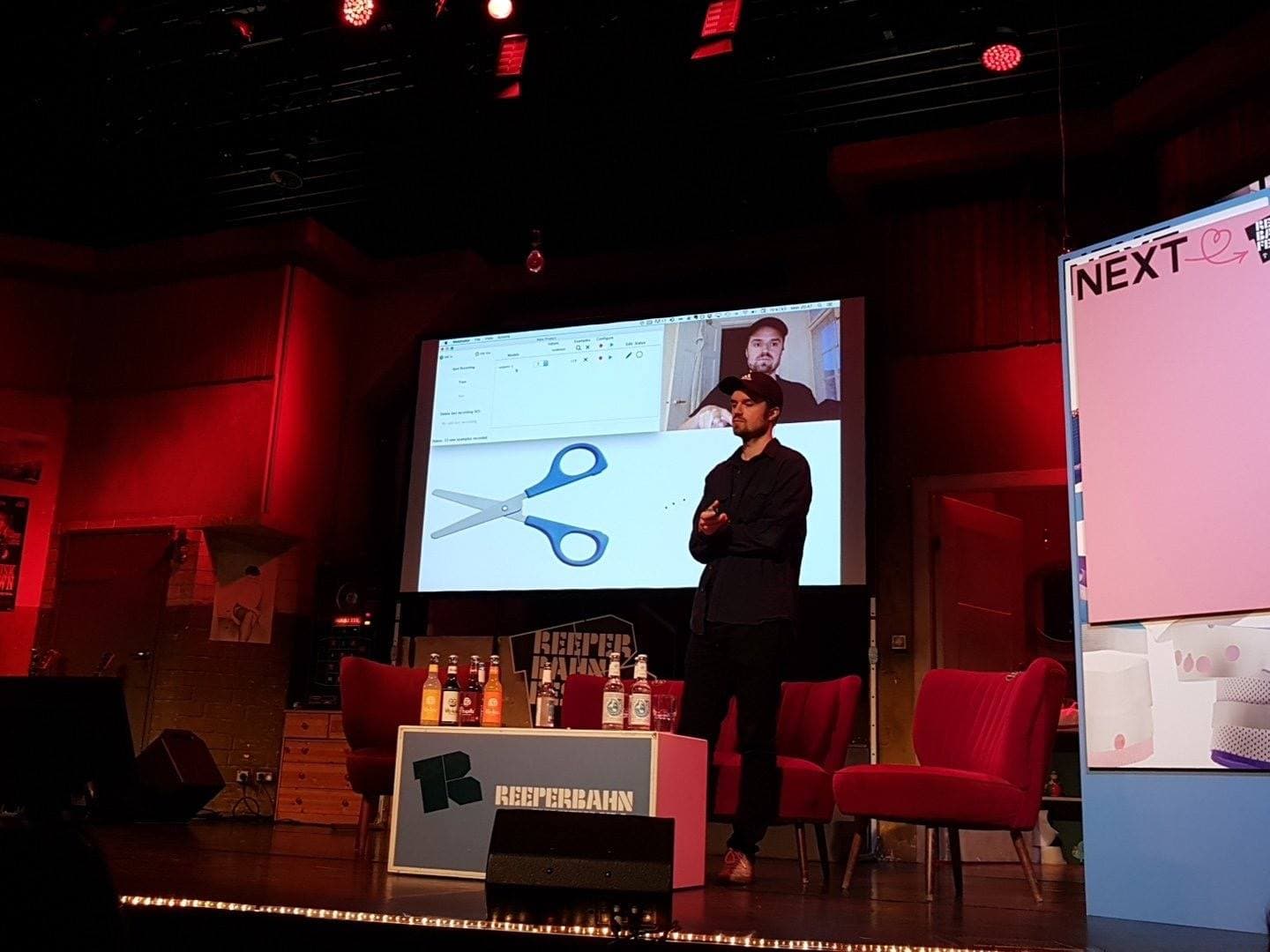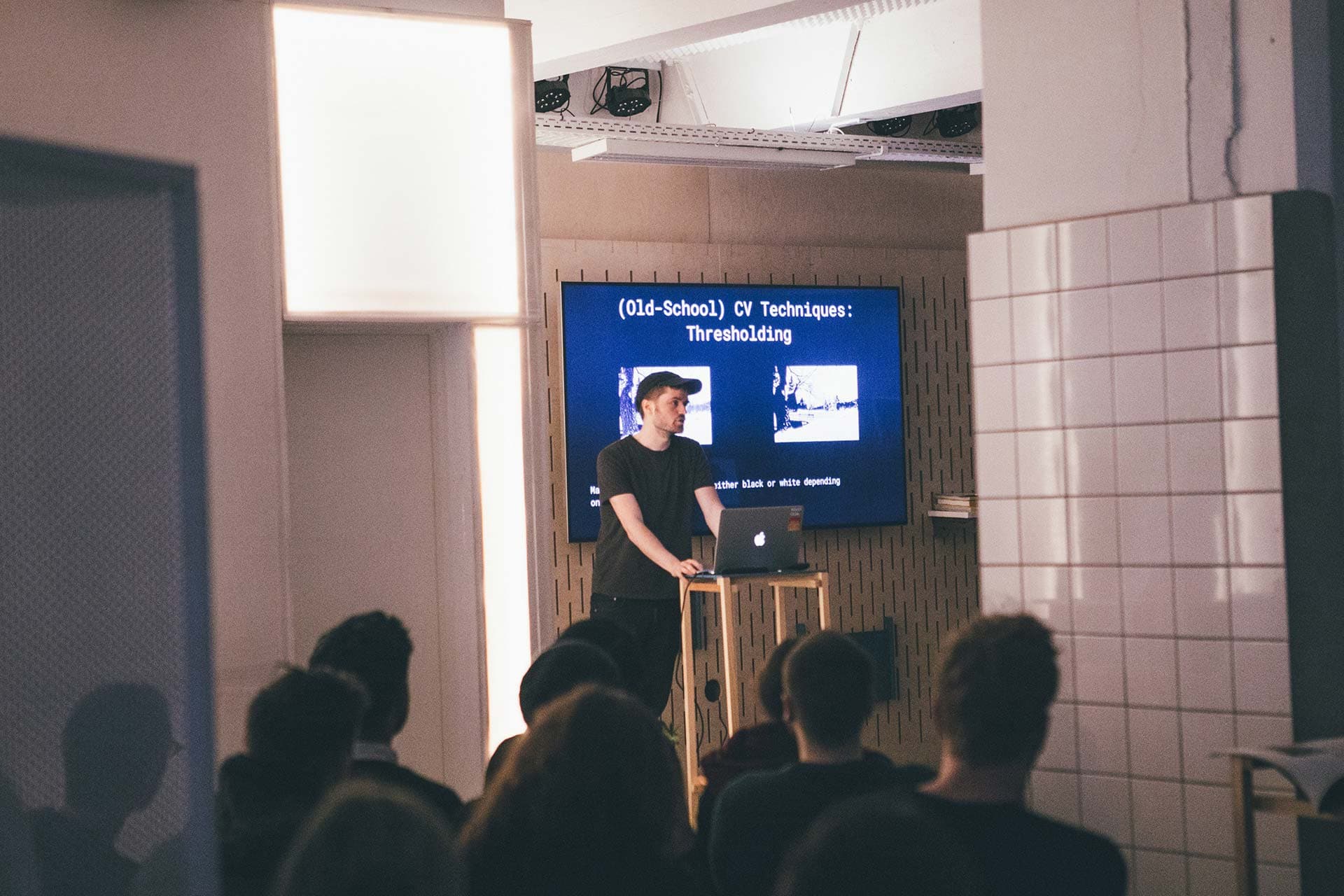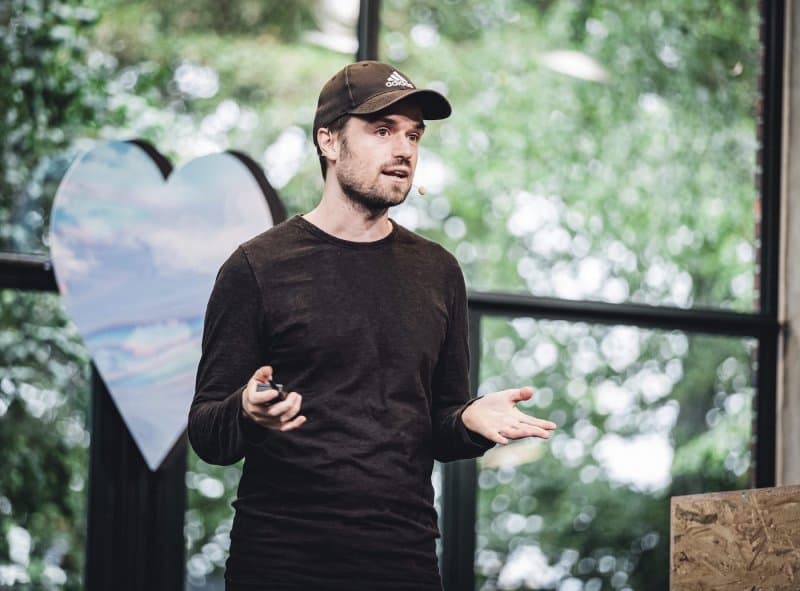 Andreas Refsgaard frequently speaks at national and international conferences, festivals and events such as Mutation, openVTR, OEB Conference, Design Matters, DIGITEC, NextConf, Bump, Space10 and Roskilde Festival. He also gives talks at company, school or university events providing a basic introduction to the fascinating field of machine learning and AI and the associated potentials and ethical dilemmas.
Provoking thoughts, laughs and discussion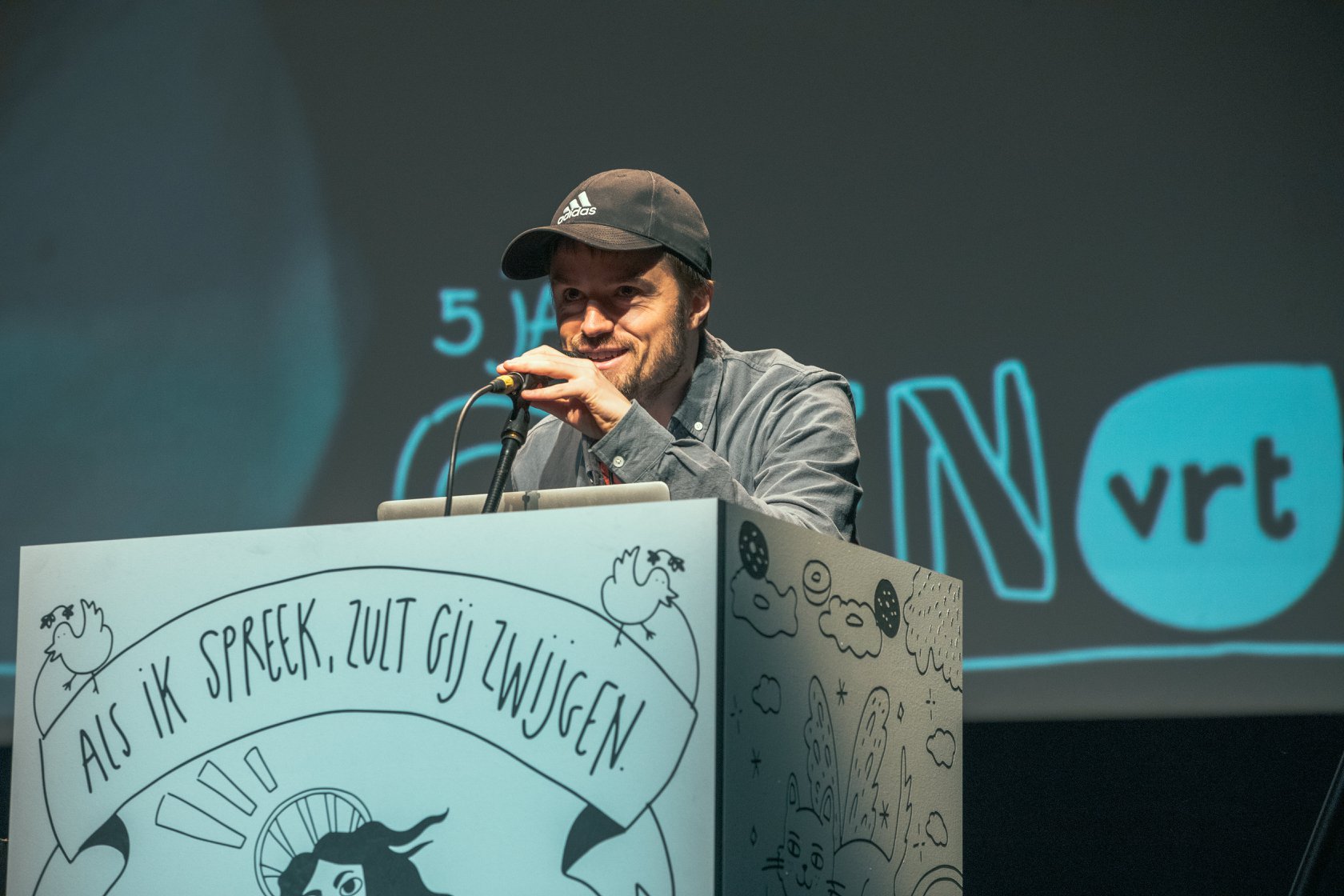 In line with the playful style of his artistic practice, Andreas always seeks to entertain and inspire when giving talks and presentations using humor to render an easily comprehendible insight into the field of machine learning and AI. In his talks Andreas describes how machine learning has become an integral part of his artistic practice and demonstrates how the tools and techniques constitute an indispensable toolbox with endless creative possibilities. Through fun and artistic examples of creative projects made by himself and other digital artists, Andreas encourages his audience to contemplate and discus the abounding potentials as well as ethical dilemmas which are becoming increasingly relevant with the growing influence of digital technologies in our everyday lives.
Author of a textbook on art and AI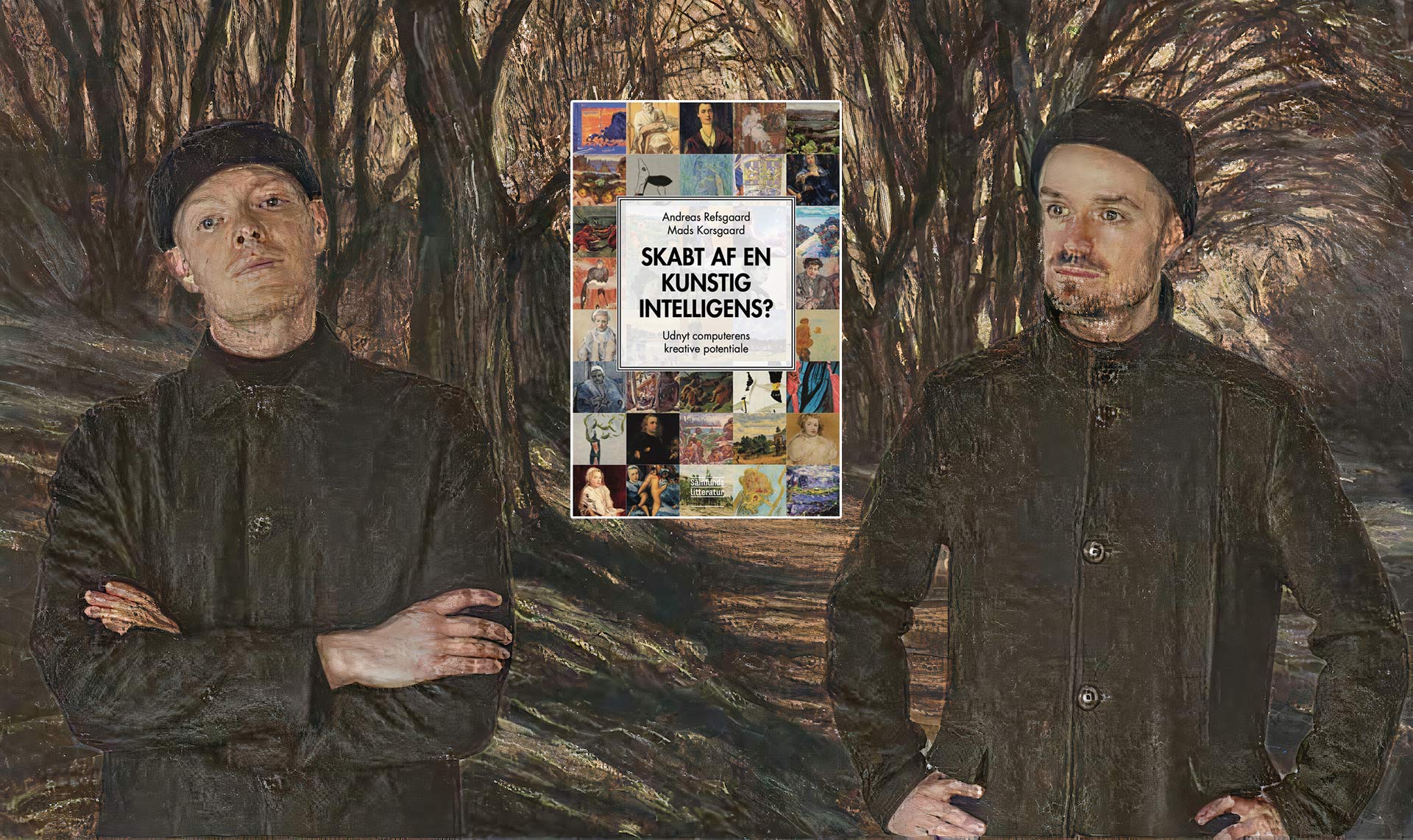 Throughout his career as an artist, teacher and creative coder Andreas Refsgaard has been committed to making the tools offered by machine learning and coding available to artist, creatives and others who can benefit from their creative potential. Lately this effort was manifested with a textbook written in collaboration with psychologist Mads Korsgaard, introducing and exploring the field between art and artificial intelligence. Get the book here.
Recorded Talks