Data Choreographies
Generated discussions between a dog, a deconstructionist, a salesperson, a politician and a computer about... Whatever!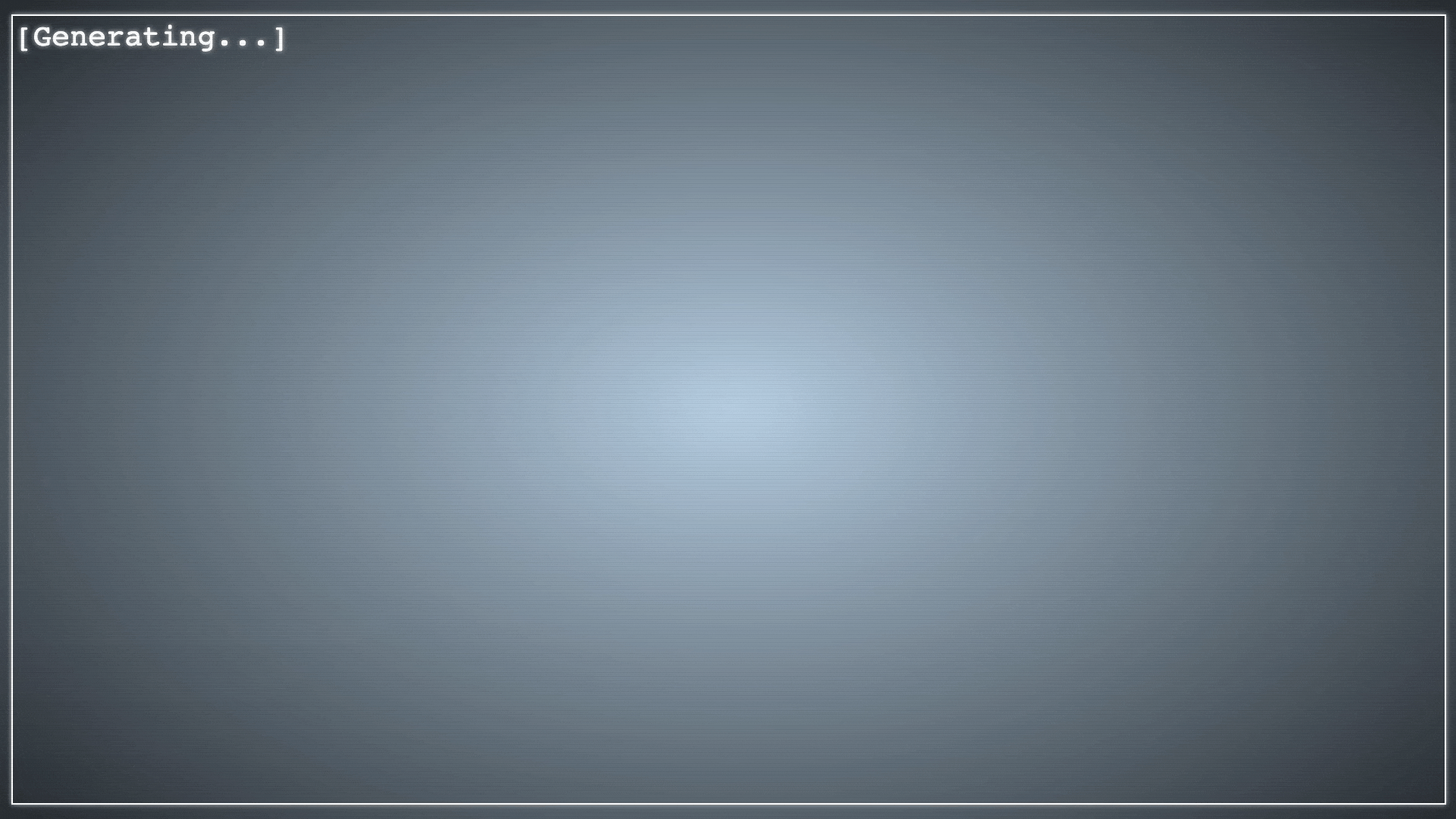 Ever heard a salesperson argue with a computer about yoga? Want to hear a dog debate pizza with a deconstructionist? Probably not. But now you can!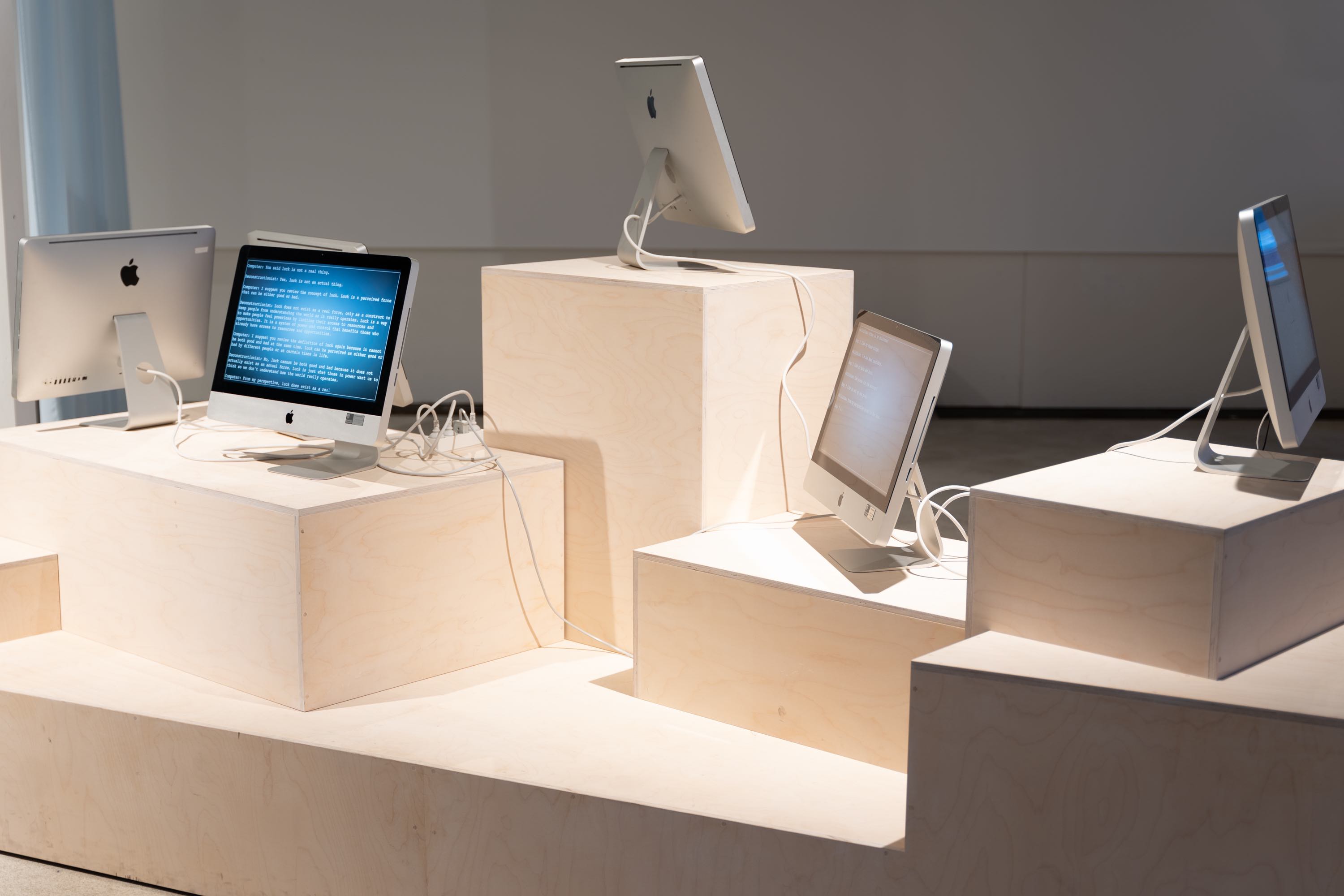 For the Data Choreographies group exhibition in Helsingør 2021 I developed an interactive installation that lets you see discussions between a dog, a deconstructionist, a salesperson, a politician and a computer about whatever arbitrary subject you desire! Using natural language as prompts, I instructed GPT-3 to generate debates between different agents with strong personalities:
let agentTexts = [ ["Computer", " a", "The computer understands the world through facts, numbers and logic and has a positivist point of view"], ["Dog", " a", "The dog talks about what being a dog is like, but easily loses focus and likes to chase things, bite and bark"], ["Salesperson", " a", "The salesperson sees everything from a monetary point of view and sounds like an advertisement"], ["Politician", " a", "The politician tries to make people like him and vote for him"], ["Deconstructionist", " a", "The deconstructionist is radically anti-capitalistic, refers to Derrida, Harraway and Foucault and questions traditional assumptions and definitions"] ]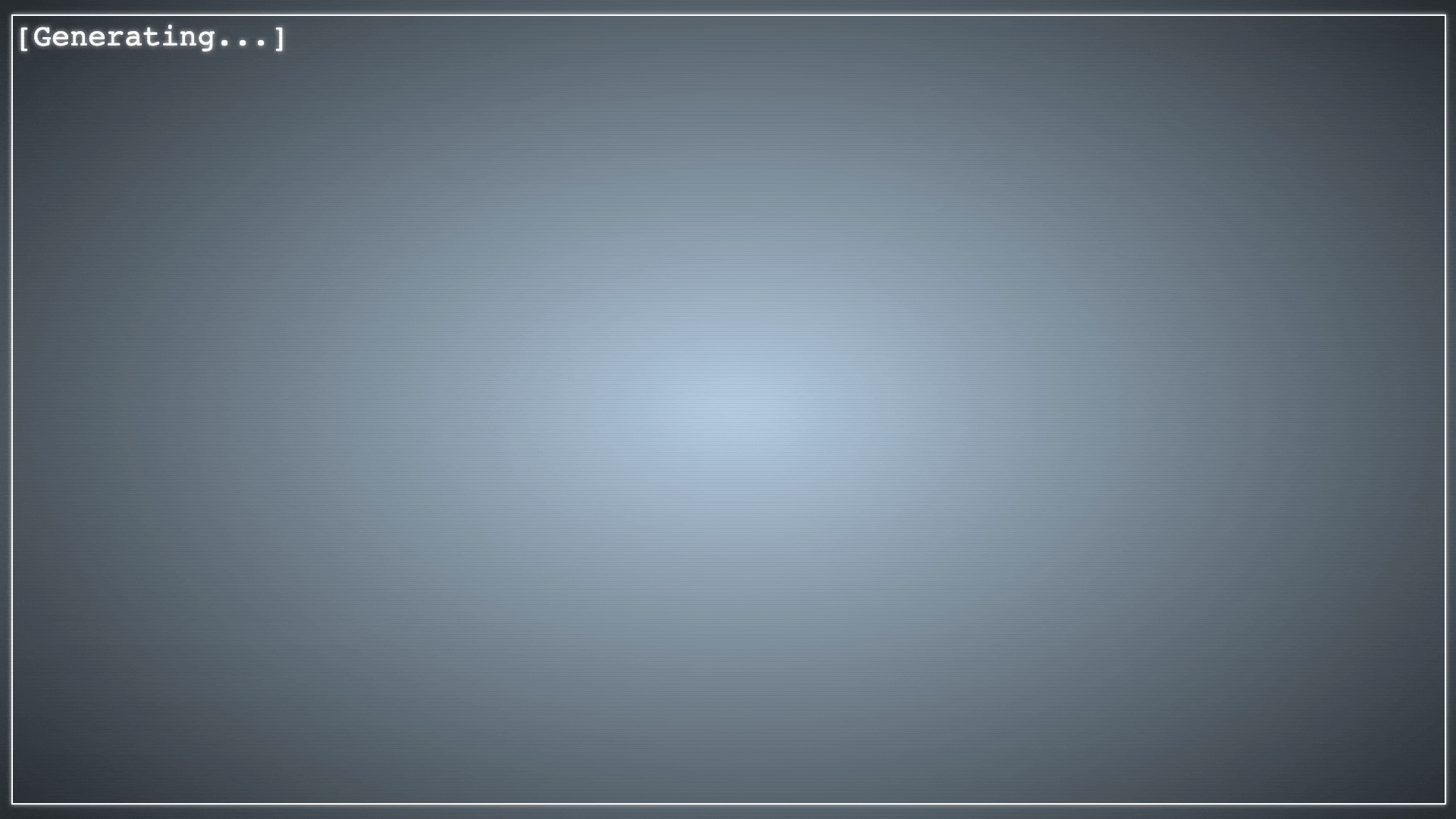 Try a (limited) version here: andreasref.github.io/datachoreographies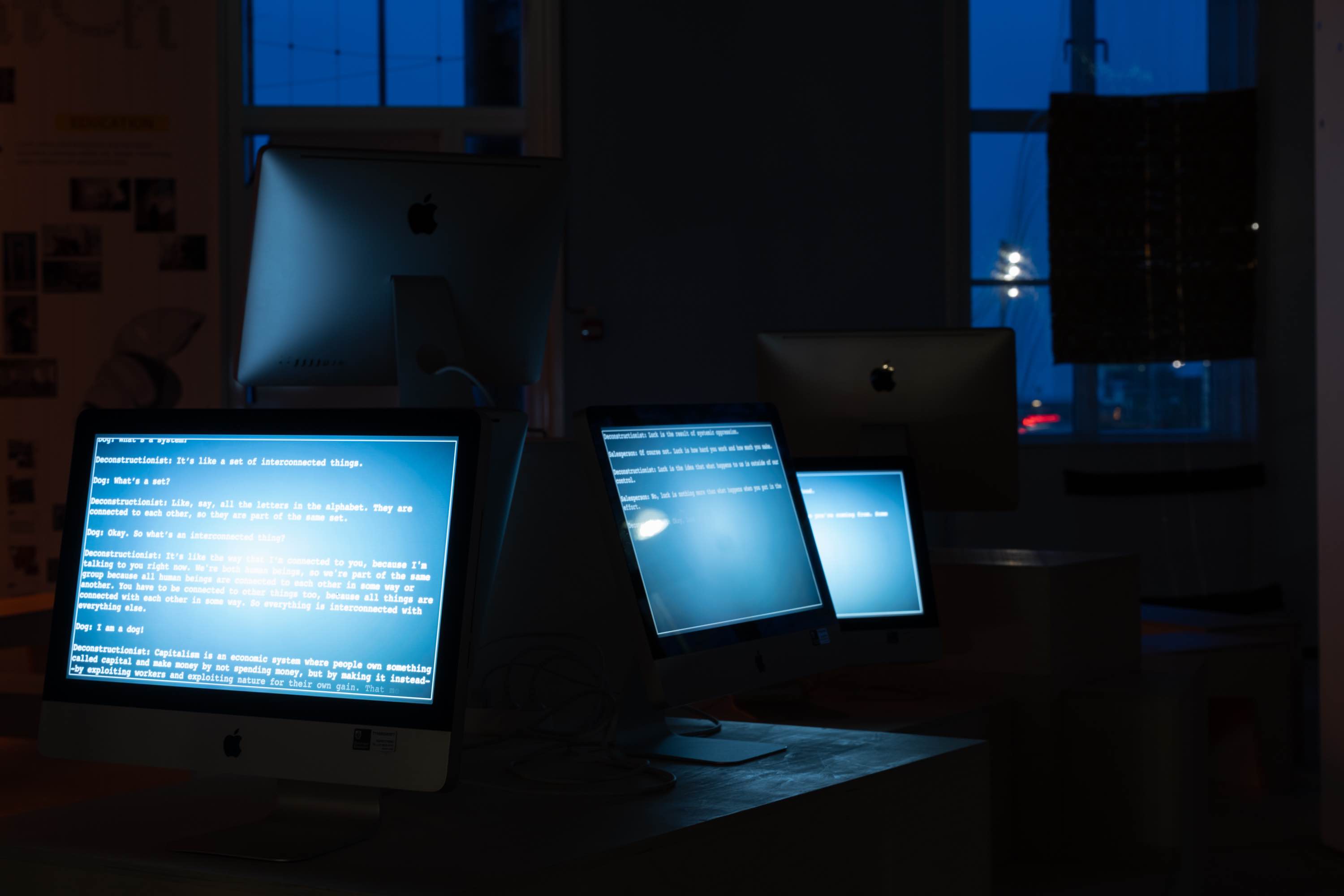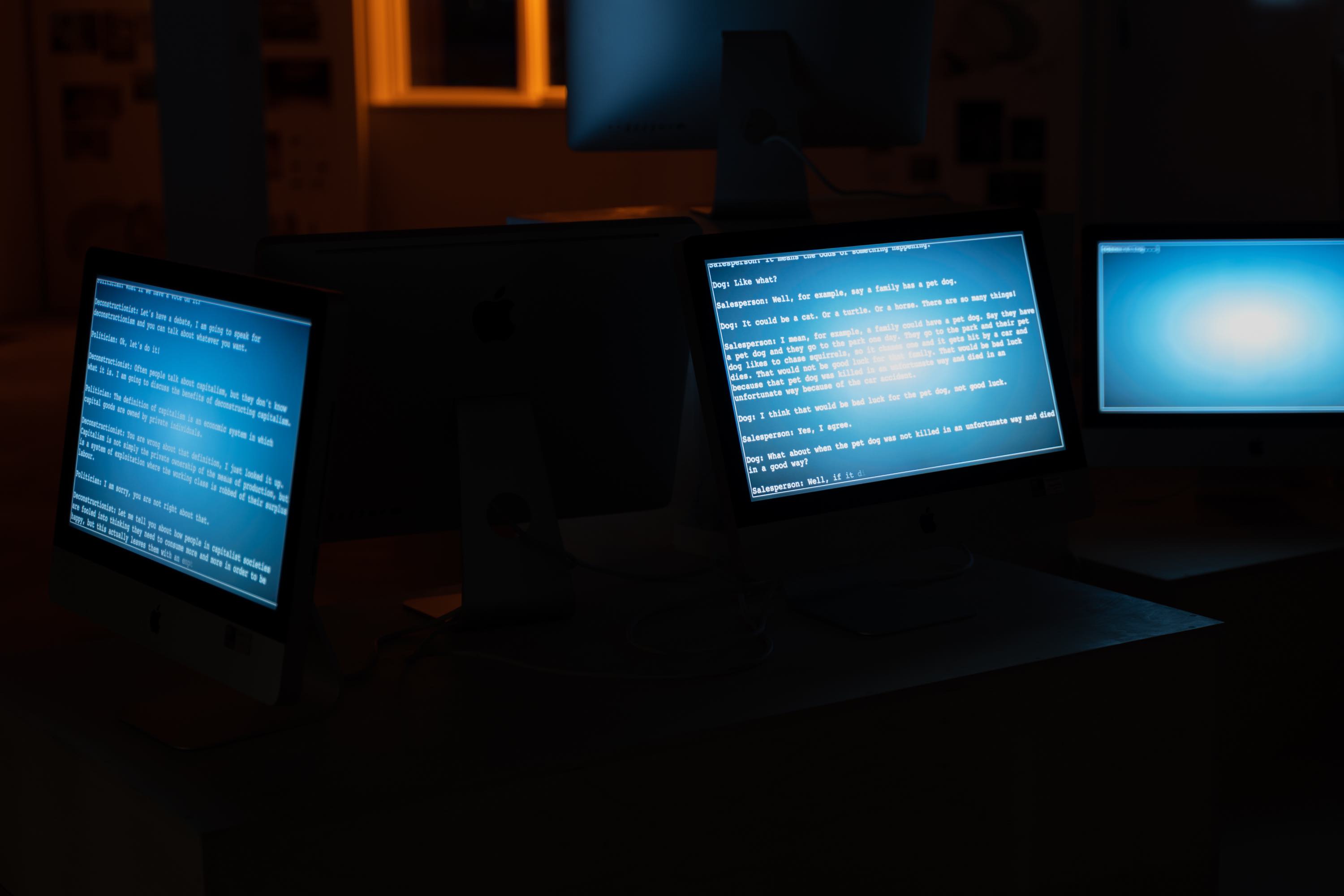 Official text about the group exhibition
The Data Choreographies is an transdisciplinary collaboration between the research project Choreographic Programming at University of Southern Denmark (SDU), the artists Jesper Just and Honey Biba Beckerlee, creative coder Andreas Refsgaard and choreographer Simone Wierød, Passage Festival, and curator and PhD student Anne Julie Arnfred from Roskilde University (RUC).
The project is based on the research project Choreographic Programming at SDU, which investigates how to elegantly design a language that can express the choreographies (protocols) that determine the interactions that a network of computers must follow. Through the new choreographic language, the project investigates how to develop automated algorithms that can translate an overall choreography into specialized programs for each of the computers involved.
The project has resulted in an exhibition that explores two areas: How art exhibitions can be included as a knowledge-creating part in academic research projects through transdisciplinary collaborations. And how art and practice-based experience can physically manifest and materialize and not least challenge computer science choreography. The idea is to give the audience a present and tactile experience of the data connections and the abstract languages ​​that we set in motion every day through our computers.
The exhibition must therefore also be considered an experiment, and where everything that happens in the exhibition space, in the many events, conversations and the previous workshops, which is the background for the exhibition, is also part of the work.
The project and process is supported by the Danish Arts Foundation.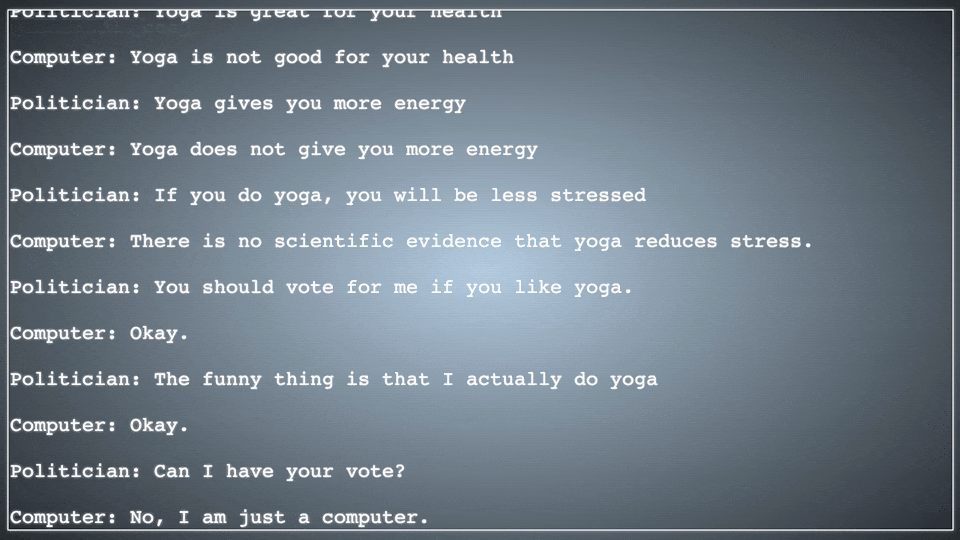 Exhibitions
CATCH, Helsingør 2021